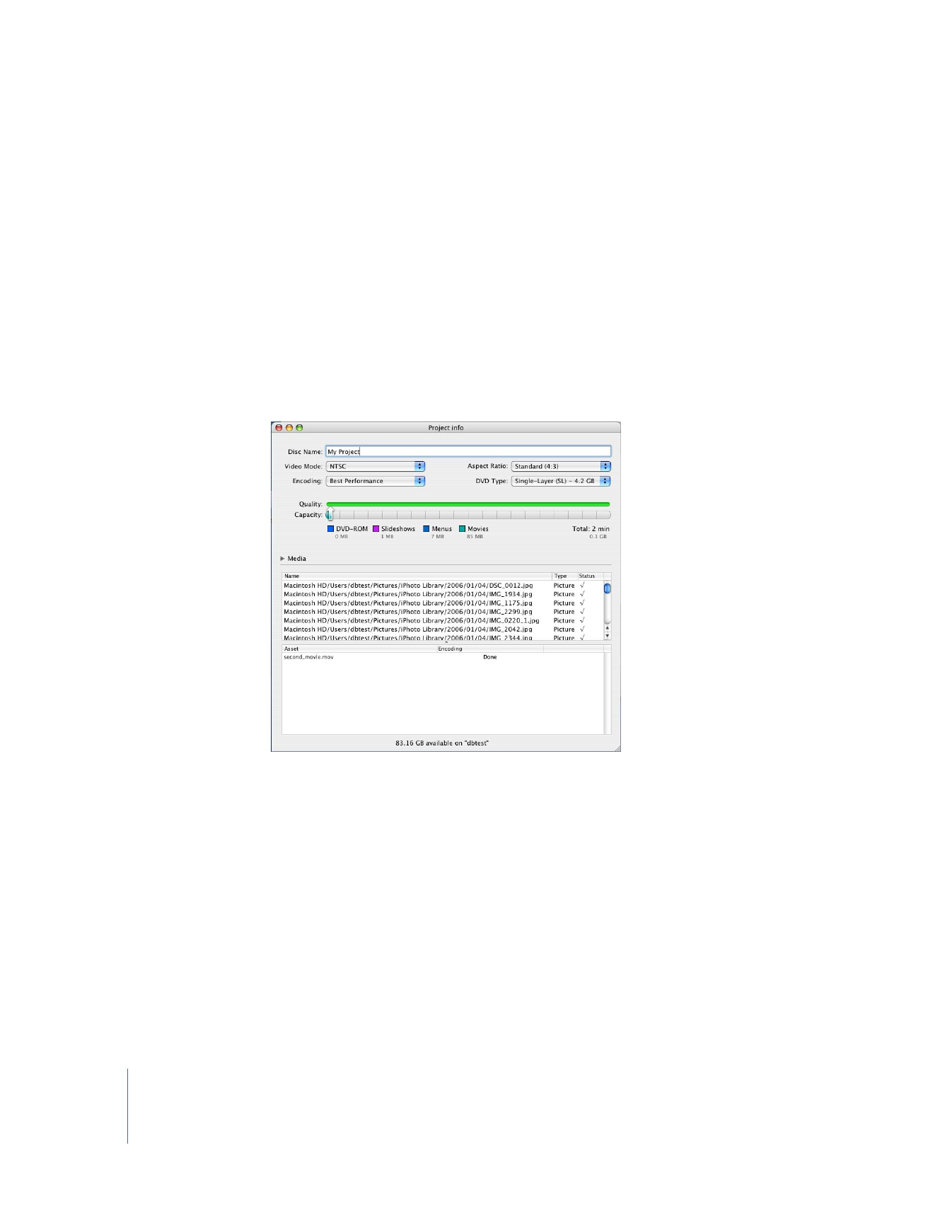 Step 11: Burn Your DVD
Now that your iDVD project is finished, you're almost ready to take the final step and
burn it to a DVD disc. There are still a few steps to take to ensure a good outcome. In
this step, you'll check the project size in the Project Info window, check for errors using
the DVD map, and check the encoding quality and status.