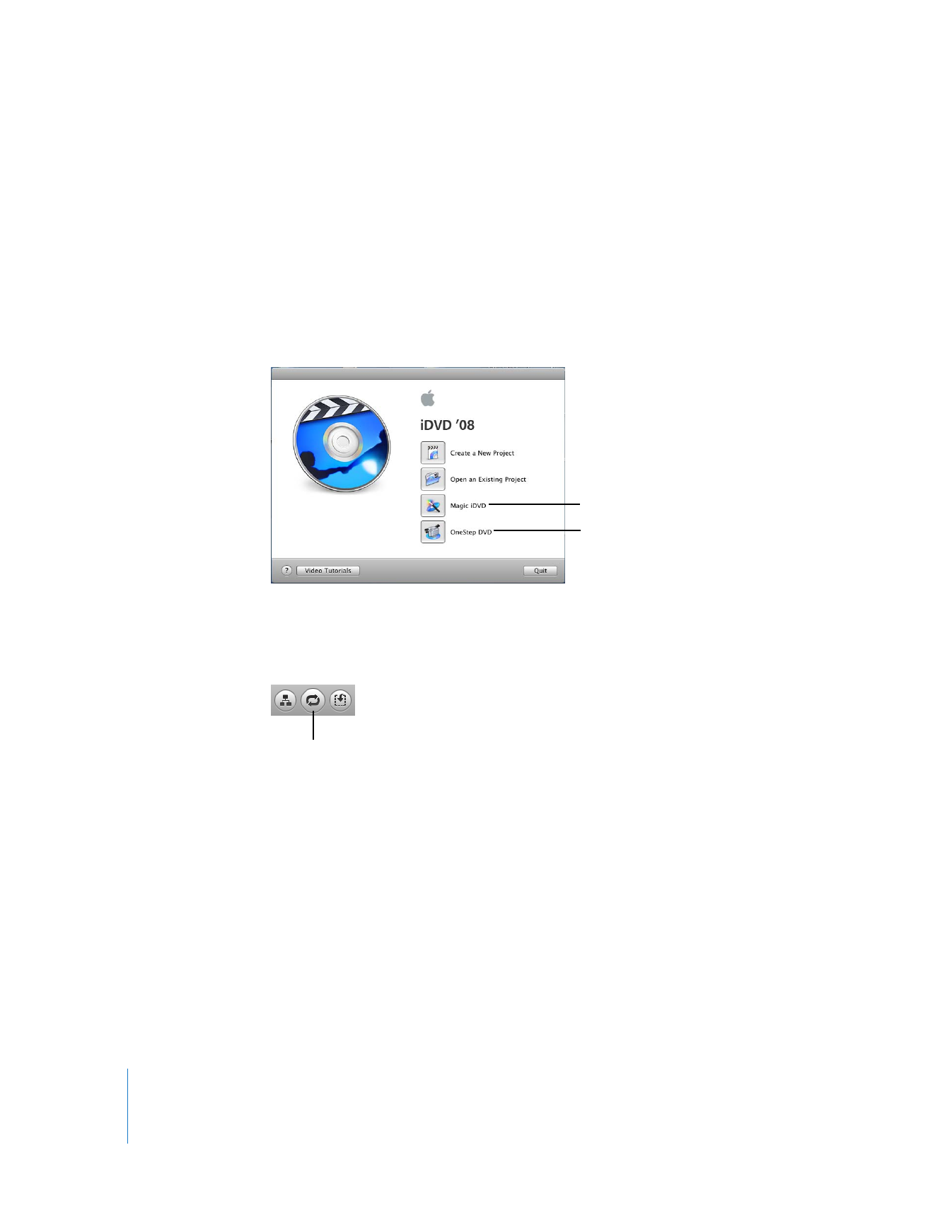 Step 2: Create a New Project
With your music, movies, and photos in the correct format and in locations where you
can easily access them, you're ready to get started.
To start a new iDVD project:
Â
If iDVD isn't open, click the iDVD application icon in the Dock. Click the "Create a New
Project" button in the opening dialog, shown below.
Â
If the opening dialog isn't showing, choose File > New. Select a location to store your
new project, and then click Create.
If you've already created a project, the iDVD window may open with an animated
menu and music. Simply click the Motion button, shown below, to stop the animation
and sound.