Step 9: Add Transitions to Buttons
Now your DVD has an attractive menu with customized buttons. You can add more flair
by using transitions to smooth the movement from the main menu of your DVD to
your movie, your scene selection menu, and your slideshow.
To set transitions for the main menu:
1
Click one of the buttons on the main menu to select it, and then choose Edit > Select
All Buttons.
You can apply a different transition to each button by selecting each button one at a
time and then choosing a transition.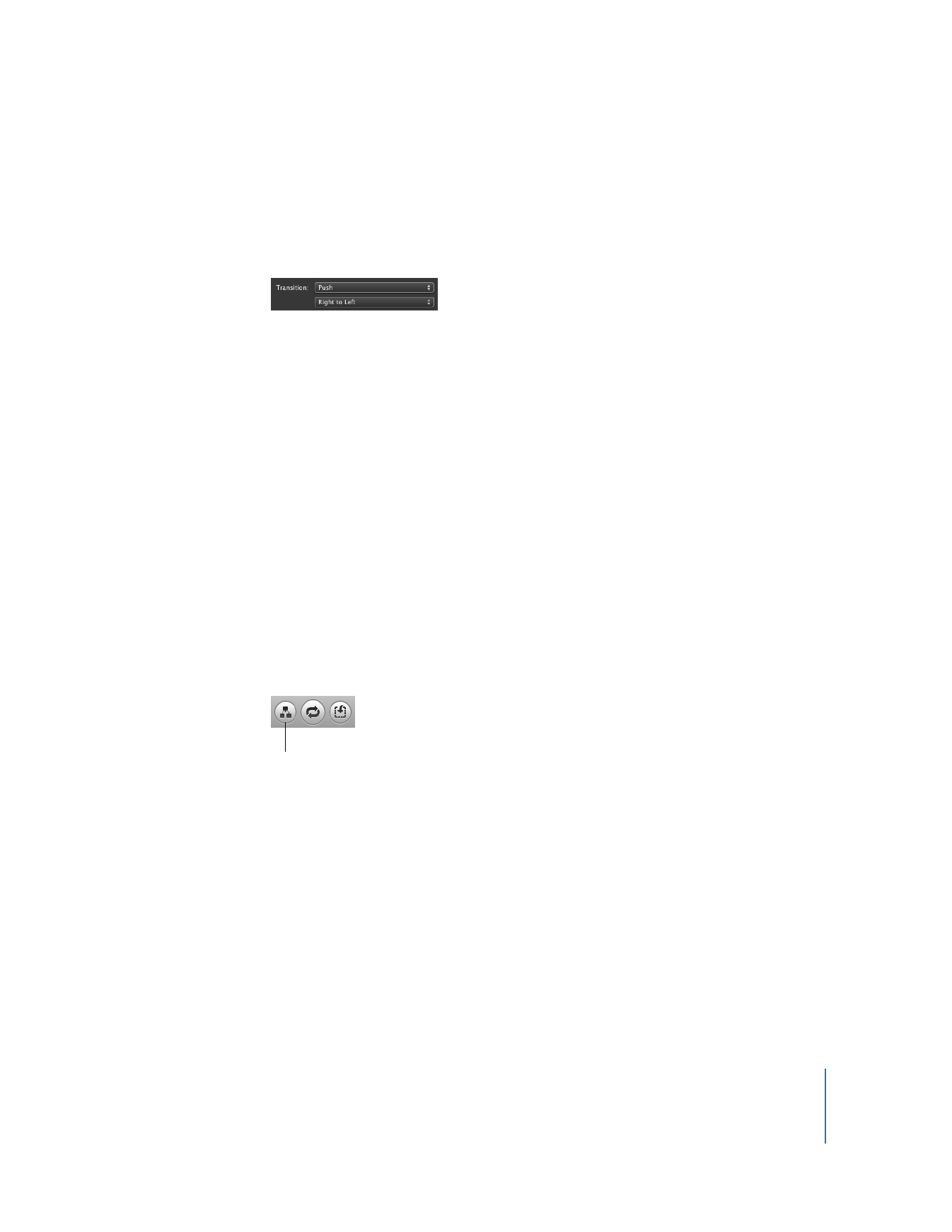 Chapter 2
Learn iDVD
27
2
Press Command (x)-I to open the Button Info window.
3
Choose Push from the Transition pop-up menu, shown below.
You'll notice that the second pop-up menu changes to read "Right to Left." This
indicates that you can set the direction for the transition's movement.
4
Choose a different direction from the second pop-up menu, if you want.
5
Click the Preview button and use the DVD remote control to select the menu buttons
one by one to view the results.
When you're done, click Exit on the DVD remote control.
6
To save your work, choose File > Save.