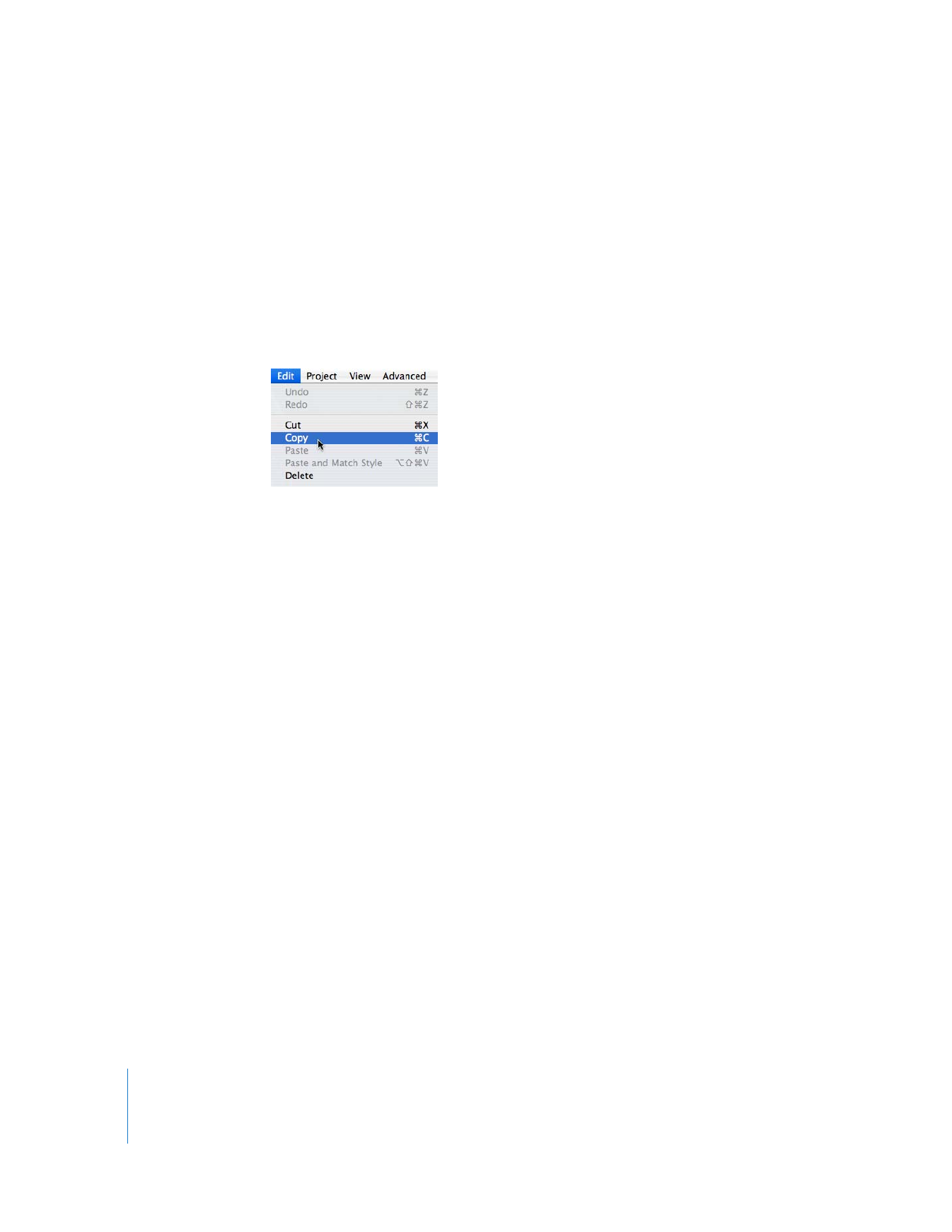 What You Need
To complete all the parts of this tutorial, you need the following:
Â
A movie from iMovie that you have shared (in iMovie, choose Share > Media
Browser) so that it is accessible in iDVD.
You can use any format from iMovie, including HDV, MPEG-4, iSight, and even 16:9
widescreen movies.
Â
Images for a slideshow in your iPhoto library.
Â
Audio files in your iTunes library.
Â
A computer with a SuperDrive, or a computer with a connected third-party DVD
burner. (This is not required if you don't plan to burn your project to a DVD.)
If you have video but no photos, or photos but no video, you can still do this tutorial.
Your final results will be different, but you'll still have a project that you can burn to a
disc. Experiment a little and have fun.
Chapter 1
Welcome to iDVD
5